Posts Tagged 'beer'
2 results.
by AdotJdot
on
November 7, 2014
at
12:00 am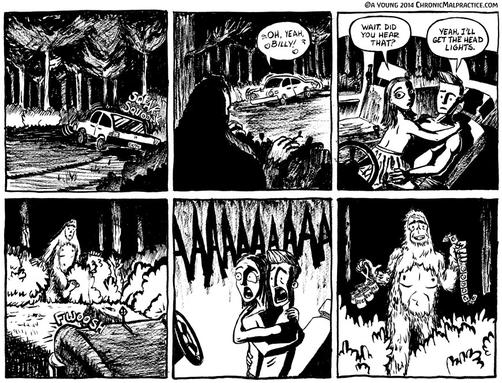 This was the "spooky" comic I was working on for Halloween.
Like a horror movie, you know how it goes: a girl and a boy making out in the woods; they hear some rustling; suddenly one of them is impaled.
A tale as old as time.
Thanks for stopping by!