Posts Tagged 'doctors'
14 results.
by AdotJdot
on
September 1, 2017
at
12:00 am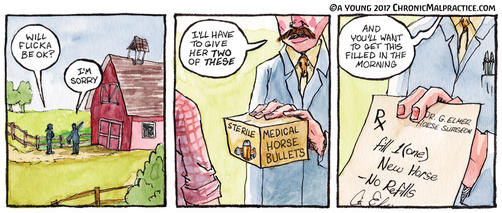 Thank you if you came by Fort Collins Comic Con this weekend(Aug 26/27 2017) – wife and I had a great time seeing everyone there again! Met a deeply hilarious couple that the husband used to be a syndicated cartoonist – that was what I wanted to be when I was little! And before I discovered how much fun it was to put swears in comics.
If you've been checking the site here lately, you should see that there's new comics going up every Monday, Wednesday, and Friday. I'm doing my best!