on
March 23, 2014
at
12:00 am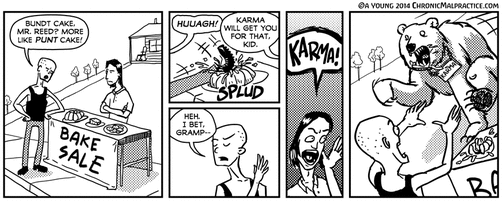 Here's the 2nd comic that I promised you! It took a while to find time to sit down & make it, but it's done.
Comic demanded inspired by my best pal, who I modeled the baker after. You may recognize him from an old comic of mine.  I think I'm caught up on CM comics, except for tomorrow. Ah crap. Back to work!
Check out the store!