Posts Tagged 'magic'
4 results.
by AdotJdot
on
February 10, 2015
at
12:00 am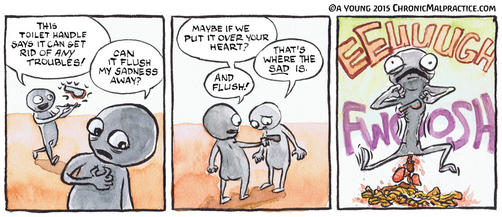 If this were a 4-panel comic, the last one would be a newspaper headline with the friend being arrested on disemboweling charges. The Magic Toilet Handle gets away again.
This toilet handle ruined a guy's day previously.