Posts Tagged 'smoking'
3 results.
by AdotJdot
on
August 29, 2013
at
12:00 am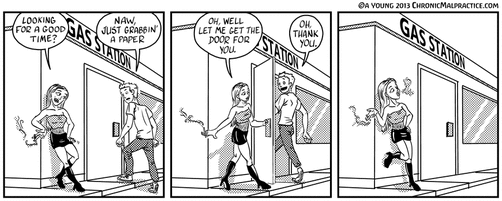 I don't really consider this funny, but it's a nice little story. Most people are nice people and you should be polite to them.
I posted this one early over at the Facebook Fun Page, so maybe join in! You never know when you'll get early sneak peeks!
by AdotJdot
on
February 4, 2013
at
12:00 am