Posts Tagged 'twitter'
2 results.
by AdotJdot
on
December 2, 2014
at
12:00 am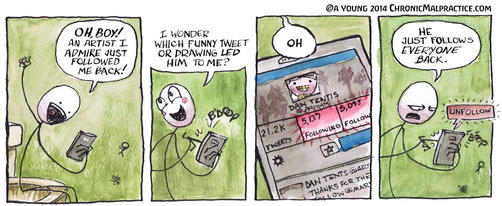 Back to work this week after the long holiday, I hope you didn't have a blast* over the long weekend. I had fun, but I had to clean up a blast or two.
Follow me on twitter, would ya? It'll confuse the crap out of me.
*Big ol' barfin' fit